Did you know that at most massage businesses, if you purchase a 60-minute massage, you are only receiving 50 minutes of hands-on time? At Integrative Massage Solutions, we believe that if you pay for a 60-minute massage, then you will get a full 60-minute hands-on session.
Prices listed in our menu are All-Inclusive. That means no hidden fees or extra charges for our tools or techniques. We offer single sessions & bundled sessions to save a few dollars.
Our new Infrared Sauna is a great addition to our practice and can be added to any service or used separately.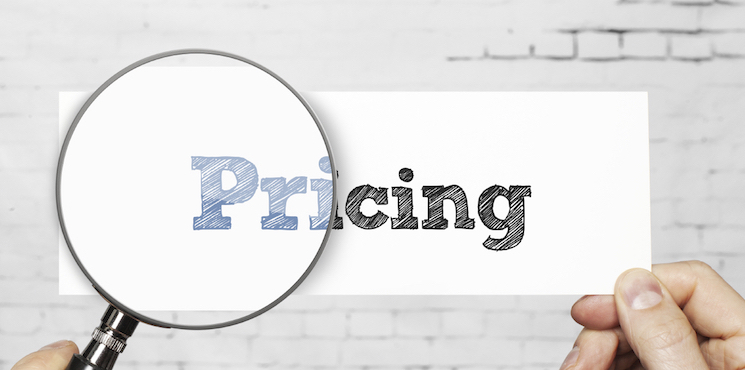 30 Minute Spot Treatment- $45
1 to 2 areas worked. Excellent for trying out massage therapy for the first time, children under the age of 13, or for people who are recovering from an injury. (Save $5-$15 with bundles!)
Bundle of 3- $130
60 Minutes: The Complete Integrative Massage- $75
We say hello to all your major muscle groups, addressing your requests for the session. Whether you're looking for pain relief, stress relief, or a combination of both, this is a customized massage designed just for you. (Save $15-$30 with bundles!)
Bundle of 3- $210 / Bundle of 6- $420
90 Minutes: The Signature Integrative Massage- $100
A client favorite! We use any combination of massage modalities throughout the session to leave you feeling restored, revived, and able to enjoy the week ahead. That extra 30 minutes makes a huge difference in how you feel afterwards. (Save $15-$30 with bundles!)
Bundle of 3- $285 / Bundle of 6- $570
2 Full Hours: The Ultimate Integrative Massage- $130
This rejuvenating therapy session is truly the ultimate in managing stress & pain. Enjoy relief from head to toe and try out treatments you wouldn't ordinarily have time for, such as sinus drainage or abdominal cupping. (Save $15-$30 with bundles!)
Bundle of 3- $375
---
Infrared Sauna- Choose 20 or 40 minutes
Wow, we can't say enough about all the benefits of using an infrared sauna regularly! Detoxification, improved circulation, cell regeneration, improved sleep, pain relief both for joints & muscles, clears out lung debris, promotes relaxation, and so much more. But what if you don't like heat? Not a problem! Infrared saunas are not stifling compared with wet saunas- the infrared rays penetrate into your body while leaving everything else cool to the touch. You can even bring your favorite electronics into the sauna with you and watch a show without damage to your phone or iPad.
With Massage- Single use- $15
20 Minutes- Single use $25 | 5 pack- $120 | 10 pack- $240
40 Minutes- Single use $35 | 5 pack- $170 | 10 pack- $340
---
Specialty Options:
Lymphatic Drainage- $85
Used for a variety of conditions: Pre & Post Surgical procedures to both prepare for surgery and recover quicker; Immune booster, congested lymphatics, swelling, and more. This is a very gentle and relaxing form of therapy, yet powerful and effective. (Save $30 when you buy the bundle!) ***Bundle of 5 must be used within 1 year of purchase***
Bundle of 5- $395
Cranial Sacral Therapy- $85
We recommend five full CST sessions with us to address specific issues, then maintenance sessions after the five sessions are completed. (Save $30 when you buy the bundle!) ***Bundle of 5 must be used within 3 months of purchase***
Bundle of 5- $395
Massage for TMJ Pain & Stress- $85
Intra-oral work along with some massage & Cranial Sacral Therapy is combined in this session and is highly effective for those with pain from TMJD, mouth appliances, migraines, high stress jobs, and more. We use non-latex gloves while working gently inside the mouth. (Save $30 when you buy the bundle!) ***Bundle of 5 must be used within 6 months of purchase***
Bundle of 5- $395
Facial Cupping "Love Thy Face"- $45
Whether you are recovering from facial surgery, need sinus drainage, or just want to look your best, then you can Love Thy Face! High quality Jojoba oil and gentle vacuum cupping used along with Lymphatic Drainage techniques to reduce puffiness, swelling, sinus congestion, pre- and post facial or dental surgery, and TMJD symptoms.
Reflexology "Rest Your Weary Soles"- $45
Leave feeling refreshed and lighter on your toes after this full service pampering of your tootsies. Foot bath, foot scrub, hot towels, Cupping Therapy, use of oils & tools for your hard working feet. Reflexology at its finest!
---